Free shipping on orders over $75
FREE SHIPPING OVER $89 USD
Showing 1 products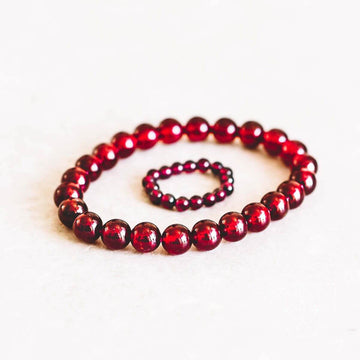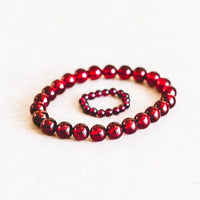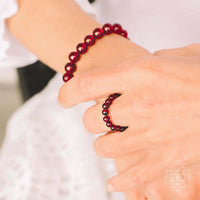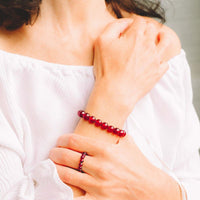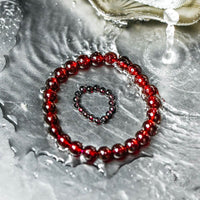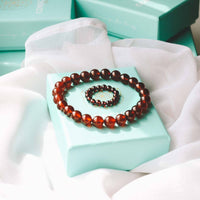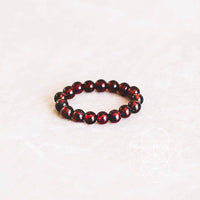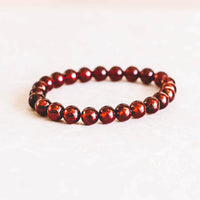 The Universal Love Bracelet & Ring Set
Love • Passion • Freedom
or $12.49 every 2 weeks. Interest-free
Feeling good stems from the love you give and the love you receive. It always has and always will. With this Garnet bracelet and ring set, you can bet that the love in your life will be amplified tenfold! The energy of Garnet naturally attracts more love to the wearer. It stimulates the heart chakra, empowering you to see love in all things. Whether it's yourself, others or both, Garnet enables you to forgive, replacing bitterness with compassion. It enhances passion for all things and gives you the freedom to be who you truly are. Do what you love and chase your dreams. No one is going to do it for you. Feel the love in everything you do. Affirmation: In order to maximize the loving energy, you need to love yourself. Recite mantras such as, "I am beautiful, strong and independent. I'm thankful to be alive."As Garnet is a natural stone, the colors may vary slightly from stone to stone, making each one utterly unique.
What's the best crystal for me?
You are only few answers away from finding out which crystal is best suited for your life's journey ✨
Conscious Rewards
Start earning points every time you shop, share or visit us to get exclusive discounts and offers
Give 30% off, get 1200 points
Give friends 30% off their first order, and you'll get 1200 reward points. It's a win-win!
100% Real Stones
We only sell the highest quality products made from genuine stones.
Secure Ordering
Guaranteed safe checkout through all major credit cards or Paypal
Happiness Guarantee
Unhappy with your order? Let us know within 60 days and we'll take it back and refund you the cost!