Free shipping on orders over $75
FREE US SHIPPING OVER $79 USD
Showing 1 products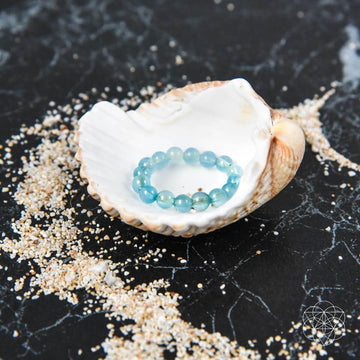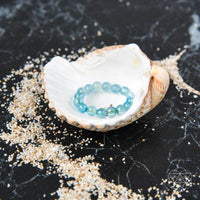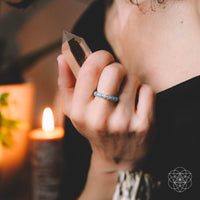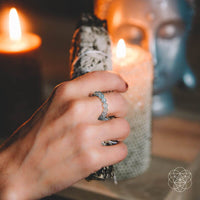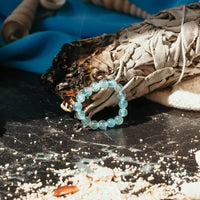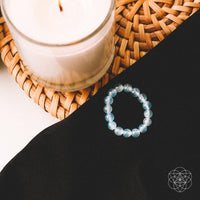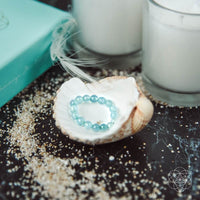 The Soothing Ring
Peace • Stress Relief • Freedom
Ever get hit by waves of stress? You feel normal, then all of a sudden, life's overwhelming you and you have no idea where it came from? Us too. But with Aquamarine, you can take a step back and watch the chaos from a calm vantage point. No longer a drowning shipwreck survivor, Aquamarine ensures calm seas ahead, both metaphorically and literally—it's been said to keep sailors safe from harm for hundreds of years! Where before you were flooded with stress and mayhem, now the gentle waves are barely noticeable, and when you do pay attention, it's just to listen to that peaceful swishing noise. The waves still roll toward you, but now they break on impact because you are stronger than they are. Aquamarine's calming energies are so powerful that it's similar to meditation in many ways. It takes you to a state of tranquility that can only be compared to the still waters of a great lake.Soothe your stress today.Affirmation: Use calming mantras such as, "I am relaxed" to enhance the quality of the stone's effects. As Aquamarine is a natural stone, the colors may vary slightly from stone to stone, making each one utterly unique.
What's the best crystal for me?
You are only few answers away from finding out which crystal is best suited for your life's journey ✨
Conscious Rewards
Start earning points every time you shop, share or visit us to get exclusive discounts and offers
Give 30% off, get 1200 points
Give friends 30% off their first order, and you'll get 1200 reward points. It's a win-win!
100% Real Stones
We only sell the highest quality products made from genuine stones.
Secure Ordering
Guaranteed safe checkout through all major credit cards or Paypal
Happiness Guarantee
Unhappy with your order? Let us know within 60 days and we'll take it back and refund you the cost!