Free shipping on orders over $75
FREE SHIPPING OVER $89 USD
Showing 1 products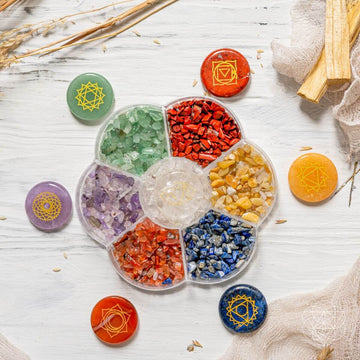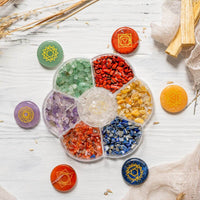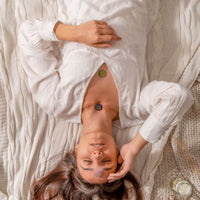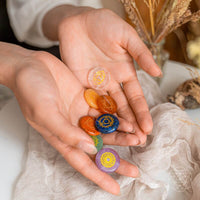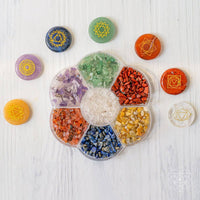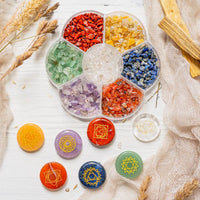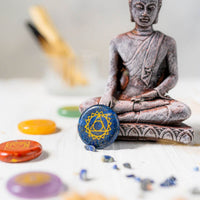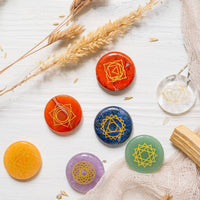 The Crystal Chakra-Alignment Set
Balance • Strength • Focus
or $9.99 every 2 weeks. Interest-free
Chakras are the divine power of our inner energy system, the driving force of life. These spiraling rainbow vortices are best kept in check. If one or more is unbalanced, it can affect your life in a huge way. The Crystal Chakra-Alignment Set allows you to heal, balance and activate all seven of the chakras.ROOTRed Jasper is best placed on the root chakra. It empowers you to spend your energy wisely, being stern but kind to people who drain your energy. It increases stamina and overall well-being.SACRALDue to its balancing abilities, Golden Topaz works great for the sacral chakra. It helps you find a happy medium between dependency and independence. It removes doubts and improves self-esteem, encouraging you to love freely.SOLAR PLEXUSRed Agate is a fantastic choice for the solar plexus as it helps you overcome any recent slumps and learn from the lows of life. It opens up your inner strength and shows you what you can achieve if you apply willpower.HEARTAventurine is overflowing with compassion which makes it a perfect choice for the heart chakra. It draws a firm line between empathizing and responsibility. It gives off a sense of harmony with nature.THROATLapis Lazuli empowers you to articulate your thoughts clearly and creatively. It can instill a state of flow that takes your focus to the next level. Anything is possible when you can express your inner self outwardly with the utmost confidence.THIRD EYEAmethyst enables contact with higher entities, building psychic and clairvoyant qualities. It enables you to grasp the bigger picture and visualize crystal clear images. Prepare for a steep rise in intuition as the third eye opens.CROWNClear Quartz is the all-healer that controls and regulates the energy flow through all the chakras from the top. It heals and energizes the body, integrating it with the mind and spirit. With the wisdom of clear quartz activated crown chakra, you can fulfill your wildest fantasies.Bring the chakras into harmony.How to use these stones:These small stones are perfect for chakra healing. Lie on your back and place one (or a handful) of crystals onto their associated chakra. You can work on one chakra at a time or all of them together. Close your eyes and try to visualize the energy of the stones flowing up from the root to the crown. Repeat this exercise a few times per week.As the stones are natural, the colors may vary slightly from stone to stone, making each one utterly unique.
What's the best crystal for me?
You are only few answers away from finding out which crystal is best suited for your life's journey ✨
Conscious Rewards
Start earning points every time you shop, share or visit us to get exclusive discounts and offers
Give 30% off, get 1200 points
Give friends 30% off their first order, and you'll get 1200 reward points. It's a win-win!
100% Real Stones
We only sell the highest quality products made from genuine stones.
Secure Ordering
Guaranteed safe checkout through all major credit cards or Paypal
Happiness Guarantee
Unhappy with your order? Let us know within 60 days and we'll take it back and refund you the cost!