Free shipping on orders over $75
FREE SHIPPING OVER $89 USD
Showing 1 products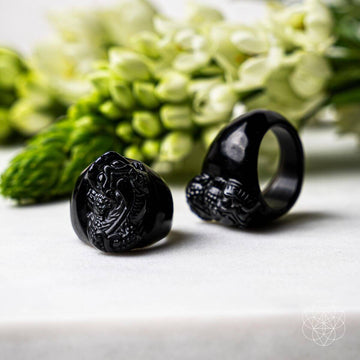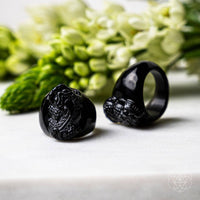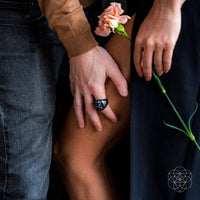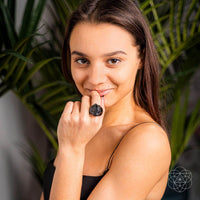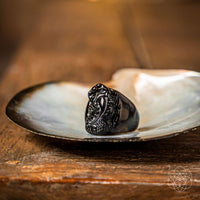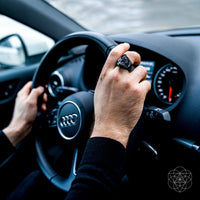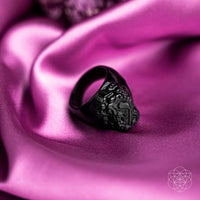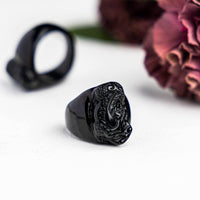 The Dragon's Hoard Ring
Protection • Money Magnet • Prosperity
When you walk through the mall, it's hard to not be drawn into all the shops. By the time you leave, you've unintentionally bought yourself a new wardrobe, some food you know you shouldn't eat, and a new make-up collection. Black Obsidian helps protect your wealth. Even from yourself.Black Obsidian is the ultimate protection stone. It's a nifty little crystal bodyguard that defends your aura against external harm. As a dragon guards its hoard of treasure, so does Obsidian guard your energy. But Obsidian guards more than just that. Your wealth—your personal treasure—is also protected by this powerful gem. And what if you don't have too much wealth to speak of? That's where the Pi Xiu symbol comes in. Sacred in Chinese mythology, this winged lion represents wealth, abundance, and prosperity. It summons them to you as though it were a money attractor. Not only this, but it protects the wealth you already have. Wear the Dragon's Hoard Ring for double wealth protection.Affirmation: Money-making mantras such as "I am attracting wealth and abundance wherever I go." are essential for this ring to summon wealth.As Black Obsidian is a natural stone, the colors may vary slightly from stone to stone, making each one utterly unique.
What's the best crystal for me?
You are only few answers away from finding out which crystal is best suited for your life's journey ✨
Conscious Rewards
Start earning points every time you shop, share or visit us to get exclusive discounts and offers
Give 30% off, get 1200 points
Give friends 30% off their first order, and you'll get 1200 reward points. It's a win-win!
100% Real Stones
We only sell the highest quality products made from genuine stones.
Secure Ordering
Guaranteed safe checkout through all major credit cards or Paypal
Happiness Guarantee
Unhappy with your order? Let us know within 60 days and we'll take it back and refund you the cost!