Free shipping on orders over $75
FREE US SHIPPING OVER $79 USD
Showing 1 products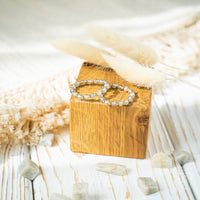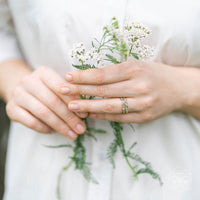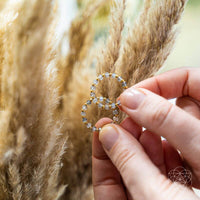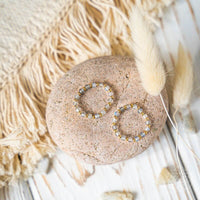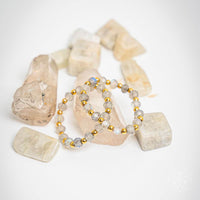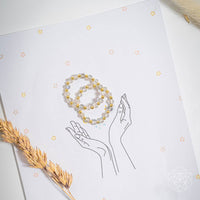 The Rings of New Beginnings
Balance • Harmony • Stability
Sometimes you can feel like you've reached a natural dead end. Your relationship, job, or friendship has reached a point of stagnation, but that's okay! It just means a new beginning awaits. These two Labradorite rings can help show you the way. Or if you're going through a change with somebody else, give one to them to bring you closer.Labradorite is known for its ability to soothe an overactive mind, especially when it's overwhelmed with thoughts of change and uncertainty. Your brand new world doesn't have to be scary though. This pretty stone is said to enhance imagination and it pushes you to be creative with your fresh start. Build a new comfort zone that makes you happy. You'll get two rings for the price of one, so consider giving one as a gift, or wear both to gain double the support. Labradorite replaces stress with peace and tranquility, empowering you to start fresh with conviction, not fear.Don't be afraid to start over. Affirmation: Use mantras that create positive feelings towards change, such as, "I embrace a fresh start with all my energy."As Labradorite is a natural stone, the colors may vary slightly from stone to stone, making each one utterly unique.
What's the best crystal for me?
You are only few answers away from finding out which crystal is best suited for your life's journey ✨
Conscious Rewards
Start earning points every time you shop, share or visit us to get exclusive discounts and offers
Give 30% off, get 1200 points
Give friends 30% off their first order, and you'll get 1200 reward points. It's a win-win!
100% Real Stones
We only sell the highest quality products made from genuine stones.
Secure Ordering
Guaranteed safe checkout through all major credit cards or Paypal
Happiness Guarantee
Unhappy with your order? Let us know within 60 days and we'll take it back and refund you the cost!