Free shipping on orders over $75
FREE SHIPPING OVER $89 USD
Showing 1 products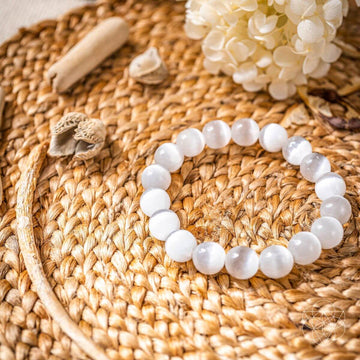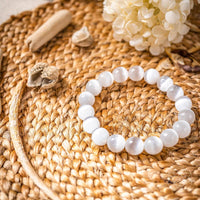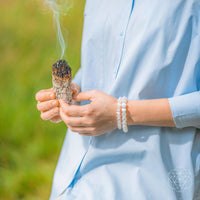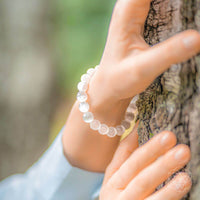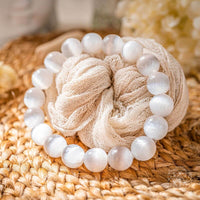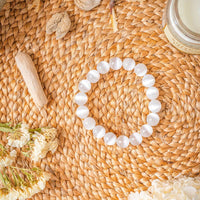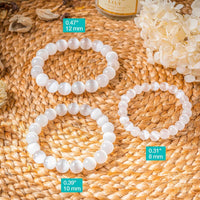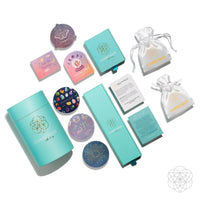 The Cleansing Bracelet
Purifying • Protection • Peace
Choose size
0.31 " (8 mm)
0.39 " (10 mm)
0.47 " (12 mm)
We live in a time where it's very easy to unwittingly take on negative energy. Luckily, this can be reversed if you know how. Selenite makes it simple.Such a calming stone, Selenite's energy makes you want to sigh, release all your tension, and smile. You just know it's going to be a good day with this beauty nearby. The reason Selenite causes this effect is because it's a natural cleanser. Its purification properties are second to none! If you're feeling bogged down by all the tolls and stresses of daily life, then you can't afford to not have Selenite as your crystal bodyguard. It expunges unwanted energy, flushing it out and replacing it with a serene purity.Refresh your energy with Selenite.Affirmation: Use mantras that help with the purification process, such as, "I am free from toxicity!"As Selenite is a natural stone, the colors may vary slightly from stone to stone, making each one utterly unique.**The model is wearing sizes: 0.31 in (8 mm) and 0.39" (10 mm).
What's the best crystal for me?
You are only few answers away from finding out which crystal is best suited for your life's journey ✨
Conscious Rewards
Start earning points every time you shop, share or visit us to get exclusive discounts and offers
Give 30% off, get 1200 points
Give friends 30% off their first order, and you'll get 1200 reward points. It's a win-win!
100% Real Stones
We only sell the highest quality products made from genuine stones.
Secure Ordering
Guaranteed safe checkout through all major credit cards or Paypal
Happiness Guarantee
Unhappy with your order? Let us know within 60 days and we'll take it back and refund you the cost!